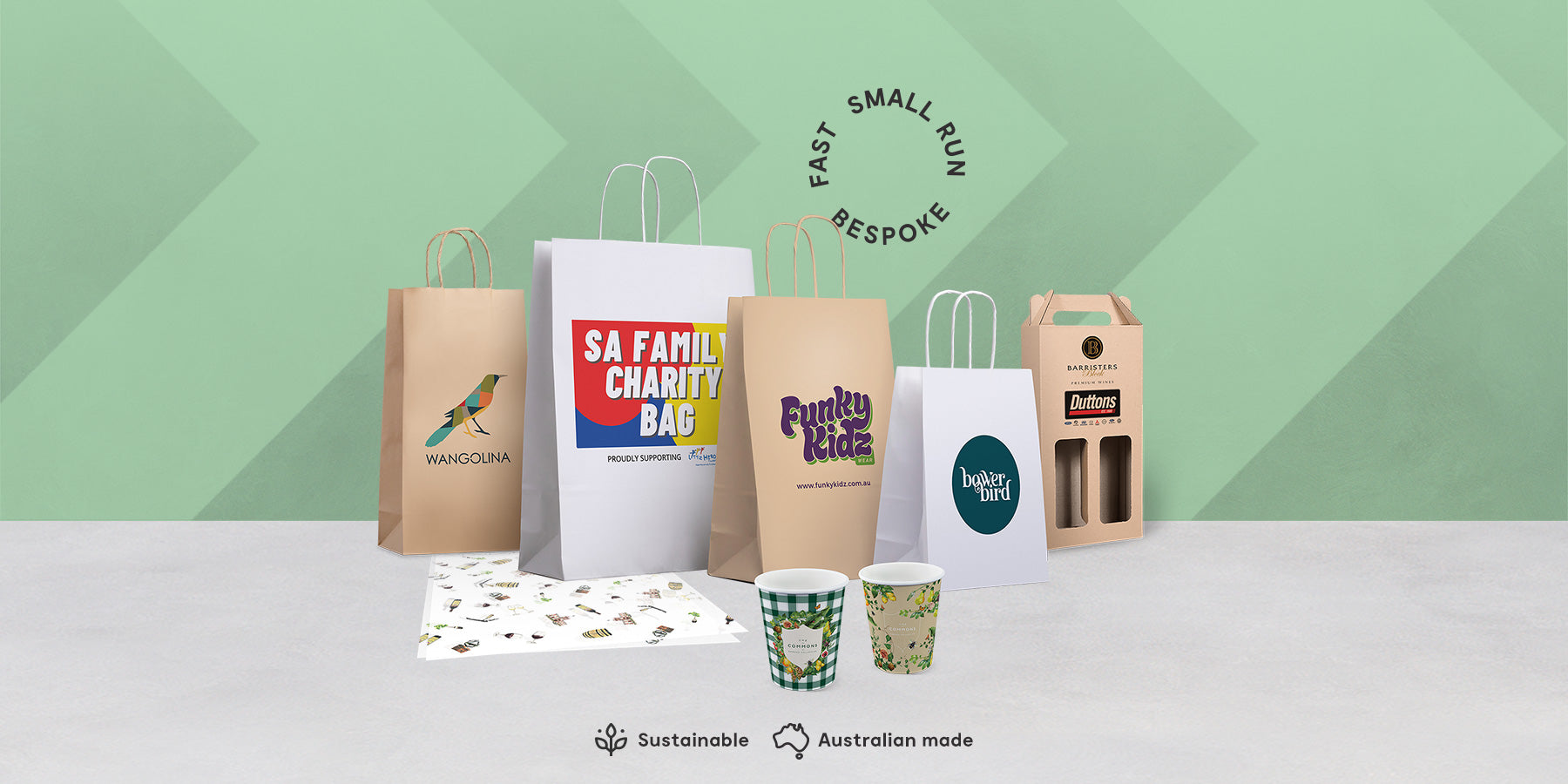 Branding Is ALWAYS Better

Whether your business is brand new, established, big or small Cup & Carry is here to help you and your brand! You and your brand are unique so why should your packaging be any different?
We want you to take advantage of our super-fast turnaround times, low minimum order quantities and sustainable Australian made products however suits you. So, no matter if you need a lot, a little or just enough to see you through we are ready and waiting.
Time is so precious these days…we get it! That's why we have made ordering easy for you! All our pricing is available online and best of all you can place your orders at whatever time suits you (3am if you want!). Simply upload your logo or design when ordering and we will email you back a proof for your approval… Don't worry, we won't print anything until you are 100% happy!
New Products!
You asked, and we listened! We have been working hard to bring you more custom print options for you and your customers and can't wait to start working with you.  
Like the rest of our products (and all future products) our new range is either recyclable, compostable or both!

16oz Single Wall Cups                      Food Wraps

Resellers

Are you a reseller or sourcing something for a client? Why not take advantage of our 'Reseller Rewards'? We would love to partner with you!

Cup & Carry Artist Series!

At Cup & Carry we are all about packaging, printing and creativity. In celebration of this, we are super excited to introduce our Cup & Carry Artist Series!

Our aim with this project is to promote Australian & New Zealand artists by showcasing their art, providing another avenue of income and of course to create beautiful sustainable cups!

To find out more, or to submit your artwork, please contact us… We would love to hear from you!
Cup & Carry Staff Picks!

We work with some amazing businesses all across Australia and New Zealand and the designs that these businesses come up with really excite our whole team! We love anything custom printed but gee, how about some of these recent prints! Our team have narrowed down (with difficulty) our fave's.


Ramin (Digital Print Team Leader)
Excuse Me Cafe
Alyssa (Customer Service Specialist)
Hains & Co

Kent (Graphic Designer)
Edible Blooms
Jane (Sales & Marketing Specialist)
Binny