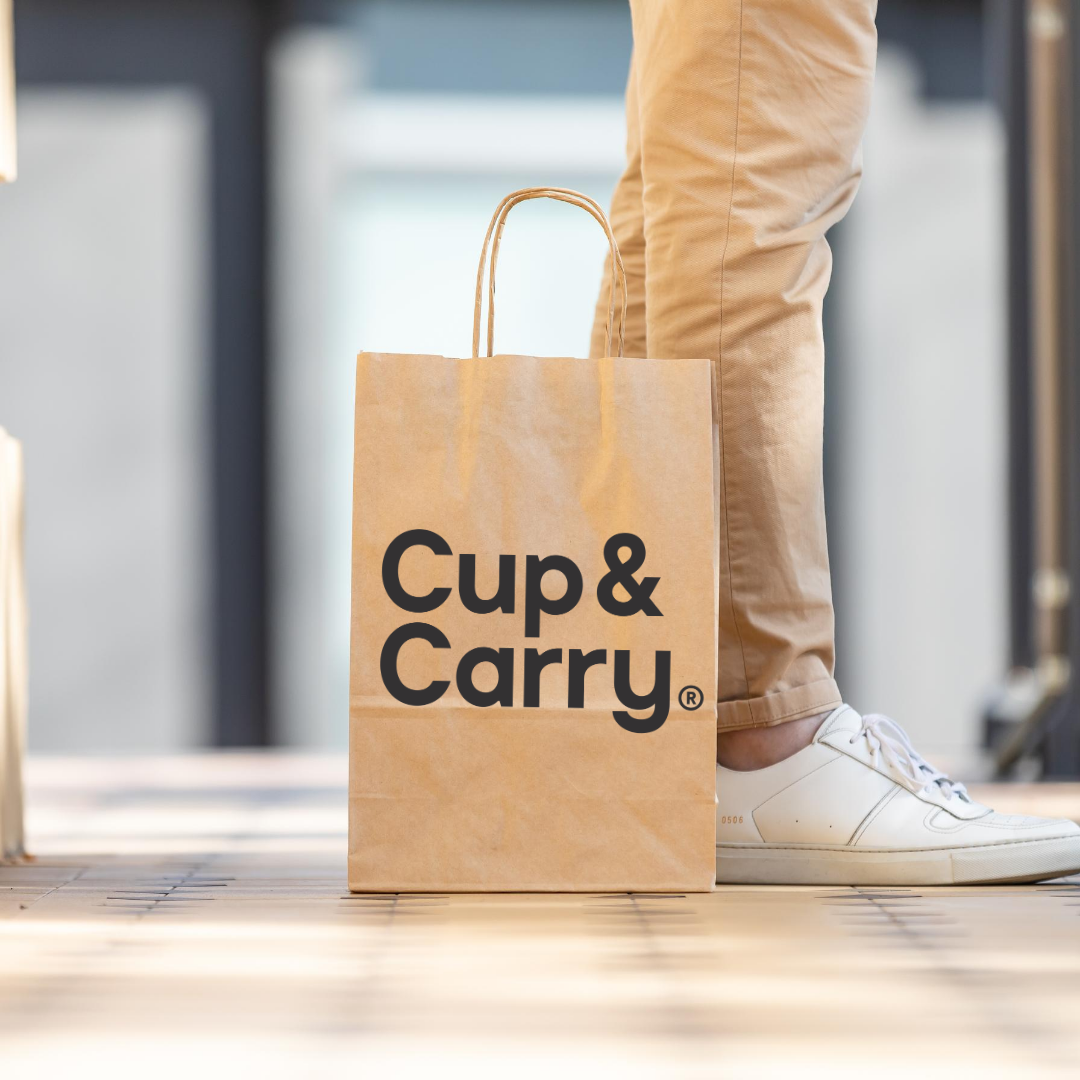 The launch date of a new business is the date where all your hard work comes to fruition and you finally get to showcase your offering to the public. The ideal launch looks something like this:
The launch date coincides with a global health crisis

Your key target market is completely shut down within days of launch

New staff start just as everyone is required to work from home

A recession is announced within the first couple of months of operation

There is major job and business loss nation wide

The country's economy is in crisis
Okay, so this is far from an ideal launch, but this is and was the reality for Cup & Carry's first three months post launch. 

Cup & Carry's core business is sustainable, small run, custom printed paper cups and carry bags with a 5 day turnaround. This put us in a prime position to service the event space, therefore all marketing, communication, processes and pricing was set with this in mind. Within just a few days of our public launch, events and gatherings of any kind were put on hold indefinitely.

The beauty of a start up with a great team is the flexibility. Being able to pivot and change directions quickly has not only allowed us to navigate this difficult time but also improve our offering for our clients.
This time has been a huge challenge for the entire team, but the adaptions have allowed us to:
Listen to our customers' needs and expand our range accordingly

Help people transition their businesses during the pandemic (takeaway packaging, information packs, brand awareness)

Fill supply chain gaps with our Australian made products and short lead times

Offer 100% sustainable single use packaging options

Give our staff the flexibility to work from home

Offer small-run, custom printed packaging to small businesses

Create jobs
Our small and diverse Adelaide based team is progressive, enthusiastic and passionate about the industry and this new product offering.
"Our goal was to build the best possible user experience for short run custom printed packaging.  Offering a high quality, sustainable range of cups, carry bags, wraps and cartons was our starting point. We then wanted a fun and easy website with simple processes to make it really convenient for our customers to place orders online any time they like." Said Zoe Detmold, General Manager at Cup & Carry.
"Our small minimum run quantities and speedy turnaround times will give people and business the opportunity to personalise and bring exposure to their brands, events or other messaging where it previously wasn't feasible." Explained Zoe. "My team and I are really excited to help our customers be nimble with their marketing while also growing an Australian manufacturing business." 
At Cup & Carry we are making improvements daily and will continue to do so by listening to our clients and keeping the business as an adaptive, progressive and passionate company. The first three months have been a crazy ride, but we are excited at the challenge and can't wait to see what the future holds.