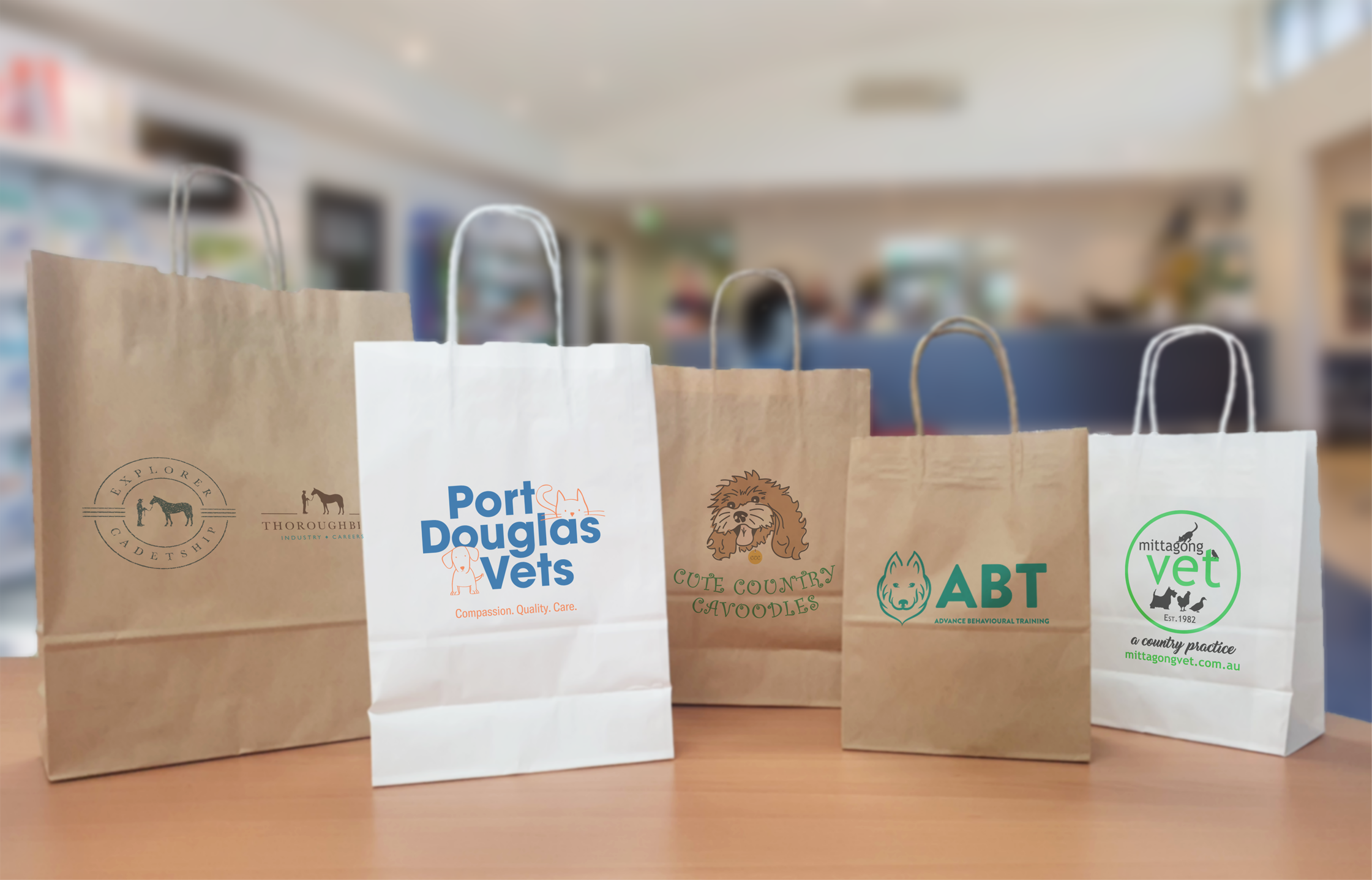 At Cup & Carry we are bringing a new and unique offering to the industry that is definitely changing the game! Things have been done a certain way in the packaging industry for a long time, especially when it comes to custom printed packaging, and we just love to hear our customers excitement when they find out there's a new way of doing things!
We are here to bust some common myths about custom printing and to spread the word about how easy, fun and fast custom printed packaging can be to get for your business. We are kicking things off with Bags!
1. I have to order a huge amount if I want custom printed carry bags
You can be forgiven for thinking this is the case, it has traditionally been this way for a longtime. The good news? This is a myth and is certainly not the case anymore! Buying in huge quantities just doesn't suit every business. Technology has come a long way and it is definitely possible to order custom printed bags in quantities that work for you and your business.
The benefits ordering in smaller quantities bring to your business are:
Avoid stock holding and stock holding fee's

Change your design with every order

Order custom bags for events and stalls

It becomes feasible for small business to have custom printed bags

Order as much or as little as you need
2. More colours and more intricate designs cost more
Consider this myth busted! At Cup & Carry you can expect no extra charge for multiple colours or intricate designs on custom printed bags! We want to get the word out that we can print as many colours as you like and the more intricate the better! We just want to see beautiful packaging out and about and hate to hear that people hold back on their bag designs because it's not affordable.
3. No one prints bags in Australia
Myth busted again! We produce all orders from our factory in Brompton South Australia. Printing and manufacturing in Australia allows us to turn orders around super-fast! A typical lead time on custom printed bags is 8-12 weeks from overseas (even longer sometimes!), at Cup & Carry its just 7 days! This gives you and your company the flexibility to:
Fill stock gaps quickly if you run out

Release the pressure of stock management

Support Australian manufacturing

Get custom printed bags for events and promotions

Change your designs and sizes quickly and easily.
Before you place your next custom printed bag order, why not check out the benefits of ordering through Cup & Carry.